Book your FREE assessment
Four simply steps to start your YoungEducation learning journey
Complete the enquiry form
Fill out the short enquiry form which will be sent to the team at your local centre who will contact you to discuss your needs.
Meet the team and book assessment
Once  your team receive your details they will contact you to arrange a convenient time for you to attend your local centre, meet the team and for your child to complete their free assessment.
Receive feedback and tuition plan.
After the assessment has been completed the tutor will contact you to discuss the result including strengths and areas of improvment along with a tuition plan to address the areas of improvement.
Begin your learning journey
Your child is now ready to start their individualised learning journey with YoungEducation. In just a matter of weeks you will see the benefits of tutoring with us.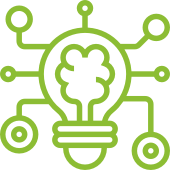 Book a Free Assessment
Complete the form below so our team at your local centre can contact you to book your free assessment.
Interested in becoming a tutor?
Create an account with us, fill in your profile and we'll get in touch to arrange an interview!
Fill in your profile with as much information as possible so that we can review it and get you approved as quick as possible.
Become a tutor